I recently came across a pretty good deal on ebay for this Pivot Mach 5.5 frame and snagged it. It was sort of a shoot first, figure it out later sort of impulse bid, but 2 days later it showed up on my doorstep!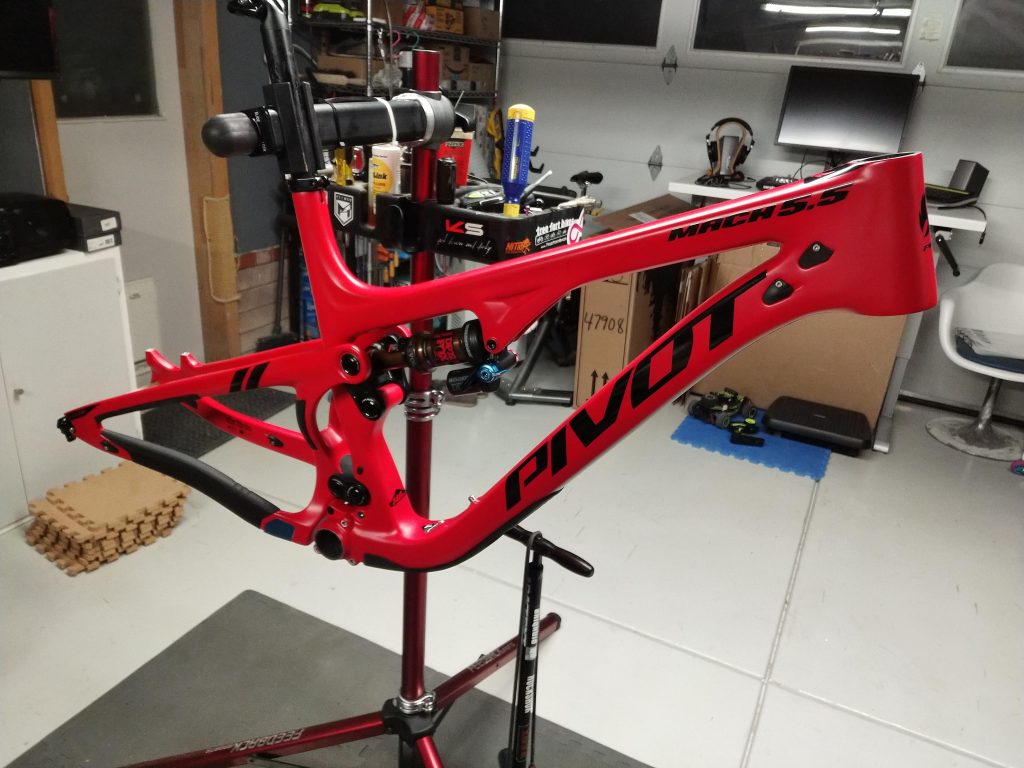 The Mach 5.5 has also been on my shortlist, so it was hard to pass up. The thing that was different about this frame from all of my other bikes is that it is a Large sized frame, and I've only ridden Mediums in the past. So it was sort of a leap for me to try a size up for the first time ever.
Before I swapped over the parts from my Spectral, I tried to get an idea of what the longer bike would feel like (and look like):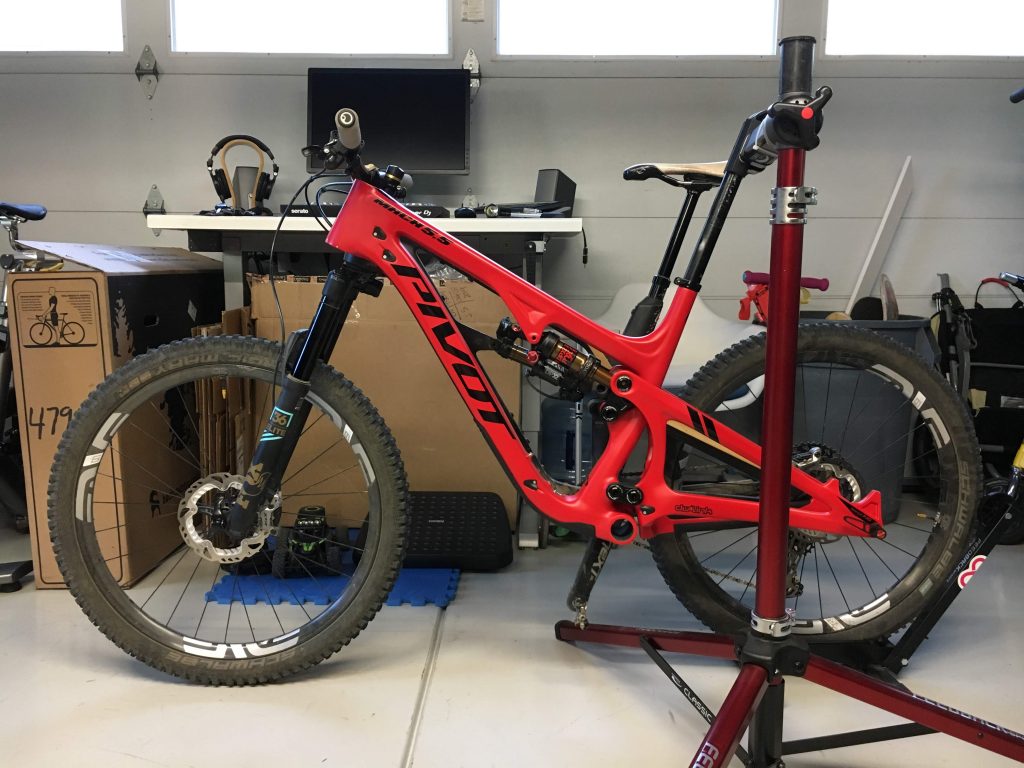 Pivot Cycles™ Mach 5.5 Red Satin Touch Up Paint Pen
If you ride a Satin Red Pivot Mach 5.5, and have some battle scars, I have a limited quantity of factory touch up paint pens available for sale.
Perfect Match Custom Acrylic Enamel paint pen custom mixed by MyPerfectColor – Brand New and never used!

Retails for $39.77 at MyPerfectColor.com – Buy here and save!

Touch Up paint is not available through Pivot! MyPerfectColor is Pivot's recommended source. Limited quantity batch mixed on Feb 9, 2021 (shelf life of 18 months).
Includes prep and application instructions.

Get yours while they are available! SOLD OUT!

Free shipping in USA by USPS First Class with Tracking. Ships within 1 business day.
Pivot Mach 5.5 Paint Pen – Red
$20.00
SOLD OUT!