Here's a quick fix for the super-annoying problem of the Highlander's sunroof drains clogging and flooding your footwells!
This assumes that you have already done your best to clear the drains from the sunroof drains itself. there are lots of videos and posts online on how to approach this. What I did was just open the sunroof and fish a long and thin wire cable through each drain hole. They are located in the front corners of the sunroof, about the diameter of a pencil. The rear drainage holes aren't really accessible from the sunroof, but can be cleared from underneath the car just behind the wheel wells (you'll need to remove the plastic covering to access the drain tubes).
Here's a few pics of how I cleared the main drain location. You'll need to pull back the carpeting and cable housings to get better access. I used a combination of vigorously poking a thin cable through the bolt holes and also using a large syringe with flexible tubing to flush it out. Eventually I was able to get the main drain cleared.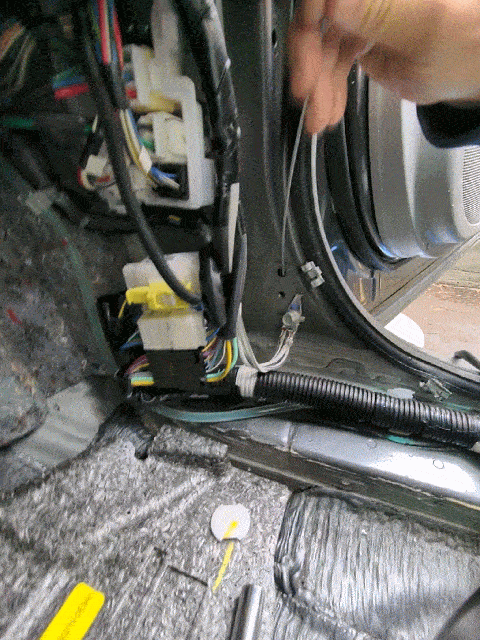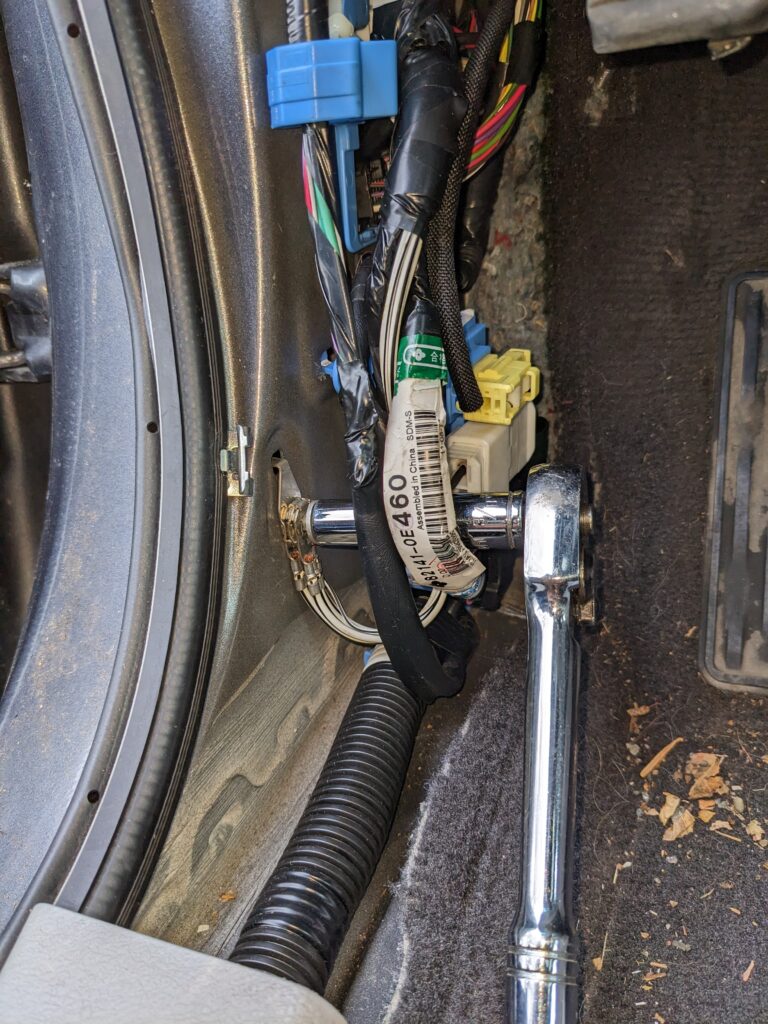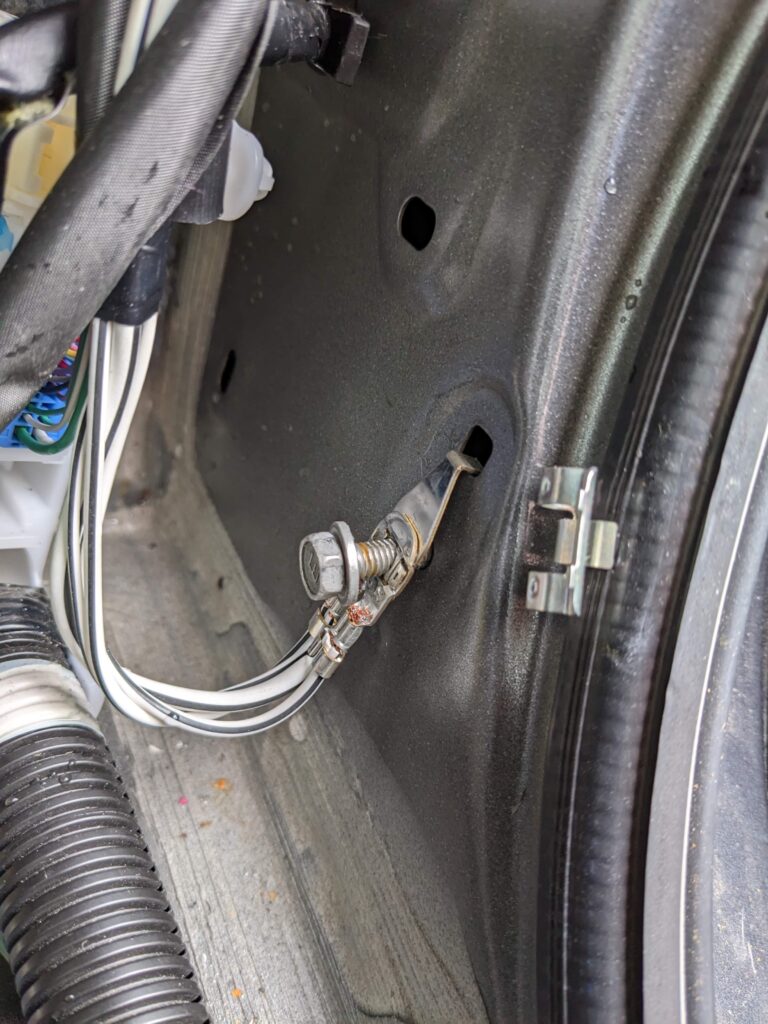 To clear the additional drains, what you want to do is get under the car and locate the exit holes. I used a thin bottle brush (like the kind used to clean those stainless steel straws). Just shove it in each hole and twirl it back and forth to clear the exit holes out. Hopefully, you will see a bunch of water come out if your drain is currently full of standing water.
There are 3 exit holes on each side. Here are the approximate locations. You are looking for an obvious little bump along the pinch welds: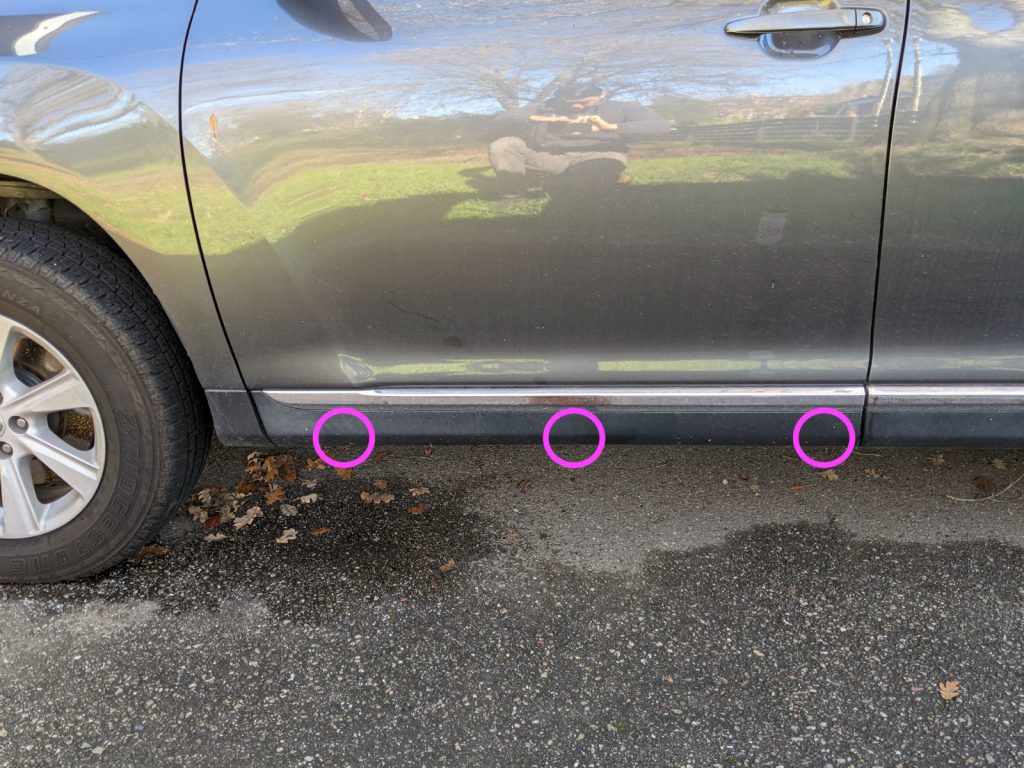 Hopefully your problems will be solved once you have cleared the exit holes! Depending on how level your car is, you may not see water drain out of each hole.
Now, get out your wet-vac and suck up as much water as you can. Then remove the floor mats to help the floor dry out. I used a space heater on a low setting and checked on it throughout the day.